Westlaw Form Builder
Westlaw Form Builder is an online legal document assembly tool, providing template, organization, and automated content management. Form Builder can be accessed from any desktop or laptop computer, tablet, or smartphone. Thomson Reuters customer support provides wide-range assistance for subscriptions and use.
Training resources on this page:
USEFUL LINKS
Technical support
1-800-WESTLAW (1-800-937-8529)
Research support
1-877-889-0799
More about Reference Attorneys
Account support
1-800-328-4880
Sales support
1-888-728-7677
Featured training
Information on how to access and understand the homepage
Watch this 6:22 video explaining how to build a text form using Form Builder.
Watch a 6:23 video about how to create custom forms in Westlaw Form Builder.
Form Builder how-to guides and videos
---
Getting started
Clients and Matters
Building Forms
Custom Forms
Alerts
Jurisdictional Resources
Attend a Webinar
An end-to-end walkthrough of how to use Form Builder.
Watch a live webinar training and hear first hand from the experts on how to utilize Form Builder.
Form Builder overview video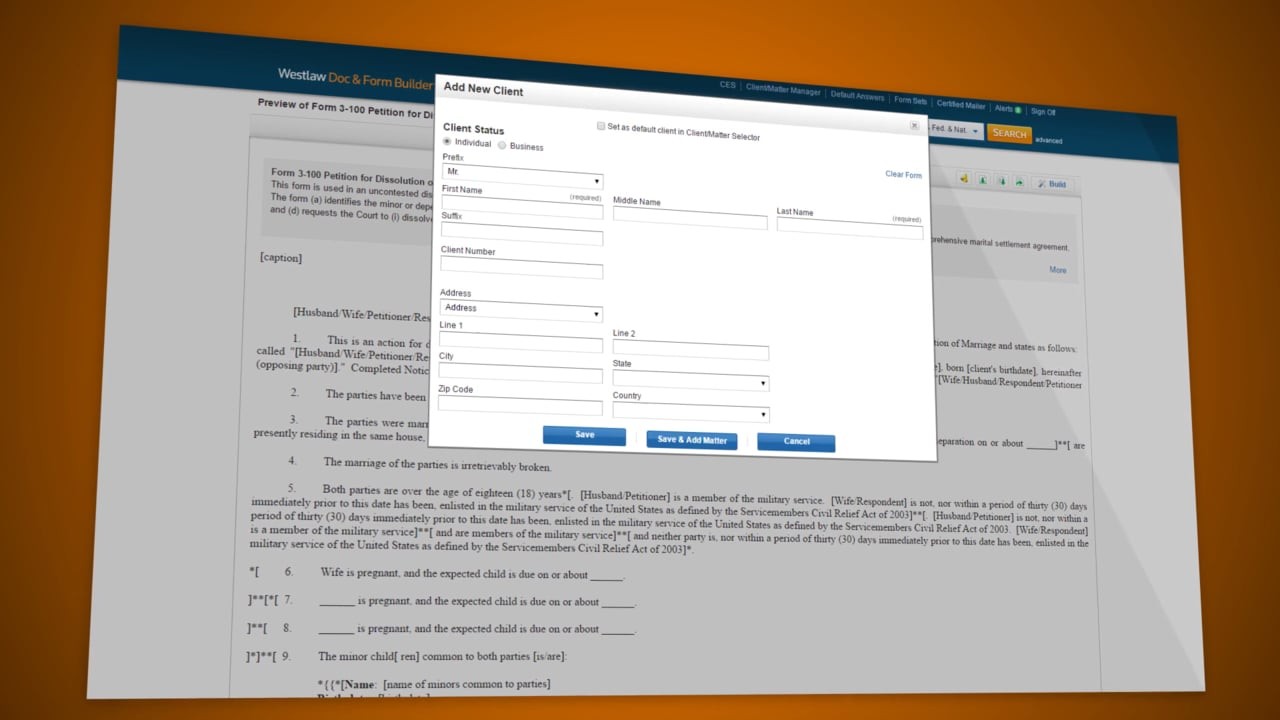 02:34